Choosing a present for crafty friends or family is challenging. Especially gifts for the knitter who has everything! I include a diverse list of best gifts for knitters.
A gift guide with the best unique gifts for knitters for a range of tastes. Want the best gifts for knitters? Read my recommendations of products and shops for great gift ideas in my gift guide. I've added the best gifts for knitters.
I reviewed and updated this post on November 24, 2022.
1 Bulky Arm Knitting Kit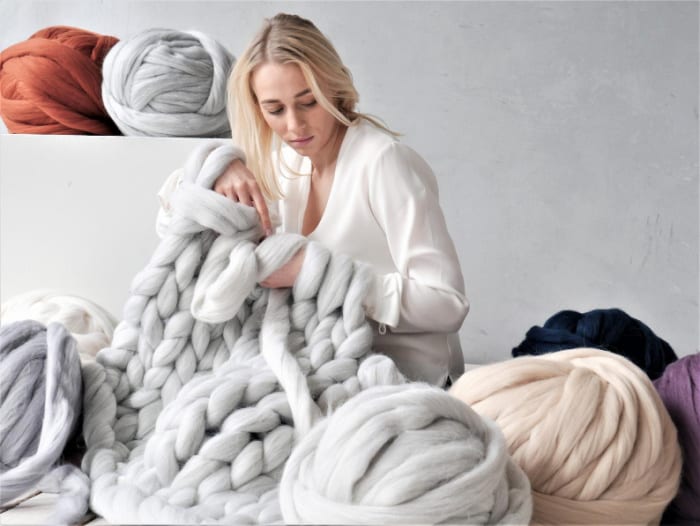 Create a gorgeous chunky blanket. Super chunky equals super fun! Looks lovely in your home. Anyone would adore this luxurious wool. Beautiful soft giant-sized merino wool.
A knitter who is keen to try arm knitting would love this. WoolExperts Yarn shop receives excellent reviews for their cozy soft wool.
2 Knitting Charm Bracelet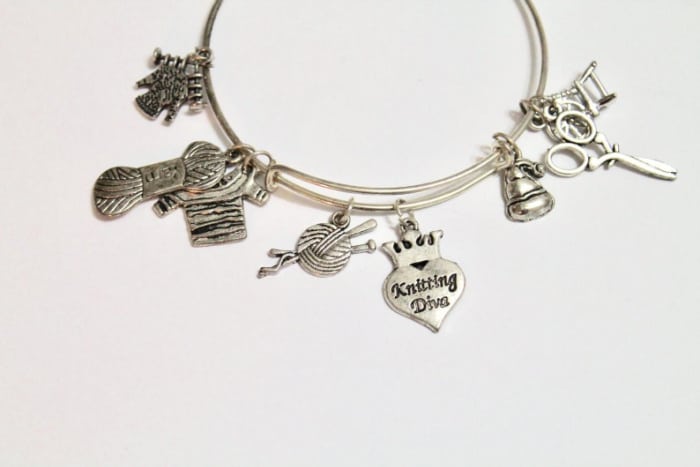 Carry your knitting passion everywhere. Charm the knitter in your life! Gorgeous silver charm bracelets on Etsy with cute charms to celebrate a knitter's hobby.
3 Knitted Stockings Decoration
Cute festive décor! Instead of knitting-themed stocking stuffers, why not knitted mini Stockings? Adorable strung together to make a garland. These are the best Christmas gifts for knitters.
4 Personalized Stockings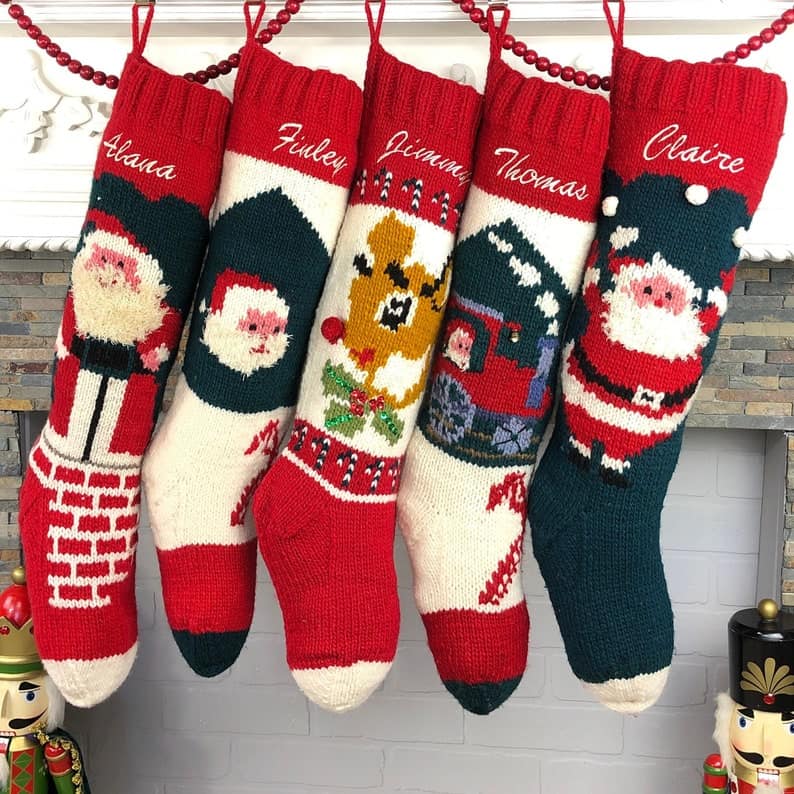 Perfect For Above The Fireplace. Traditional colors & fun motifs like trees, snowflakes, reindeer, Santa, Mrs Claus, and snowpeople. Many lettering colors are available on the Etsy listing. Delight your knitter friend and their family. They also offer wool mittens.
5 Knitting Books
Get Inspired With These Reads. A perfect way to pass the time and to place on your coffee table. I've reviewed fabulous knitting books in my article. Every knitter needs a resource library.
The book by Hitomi Shida has incredible stitch designs. Any knitter would enjoy trying out the patterns.
One fabulous book is The Curse of the Boyfriend Sweater: Essays On Crafting by Alanna Okun.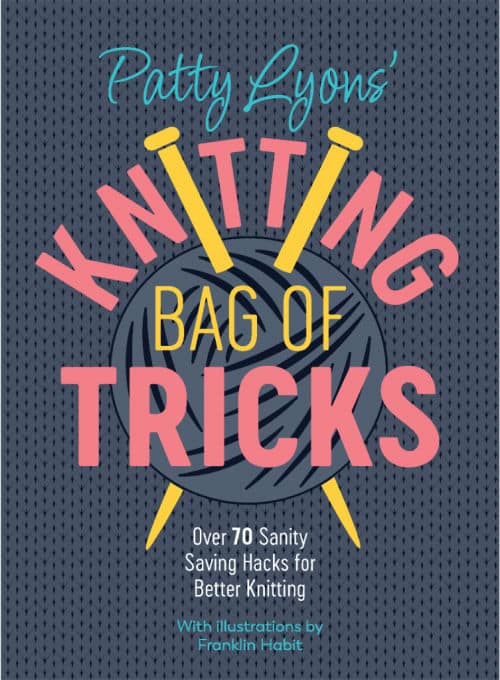 Get a signed copy of Patty Lyons' new book!
6 Audiobooks
Read anywhere, anytime. Audible has great deals on fantastic audiobooks, no matter the person's preferences or favorites.
7 Yarn Winder
Handwinding and tangled yarn begone! Unwilling relatives won't have to hold skeins for hours when the knitter in their lives receives a yarn winder. Give them the treat of neat yarn cakes.
The Stanwood Needlecraft Winder 4 ounce is a workhorse. I reviewed other yarn winders too.
8 Yarn Swift

Check Price On Amazon
Keep pesky hanks and skeins under control. Pair a yarn swift with a ball winder. Winding a ball of yarn is quick & easy. The recipient returns to their hobby faster.
Their yarn stash is tidy. (For more, read my review of the best yarn swift and ball winder combo.)
9 BeCraftee Yarn Storage Tote Bag

Check Price On Amazon
Keep organized with this knitting gift. Compartments for everything a knitter uses. Store goodies from the yarn shop or current projects, needles, tools, or crochet hooks.
10 Knit & Purl Bag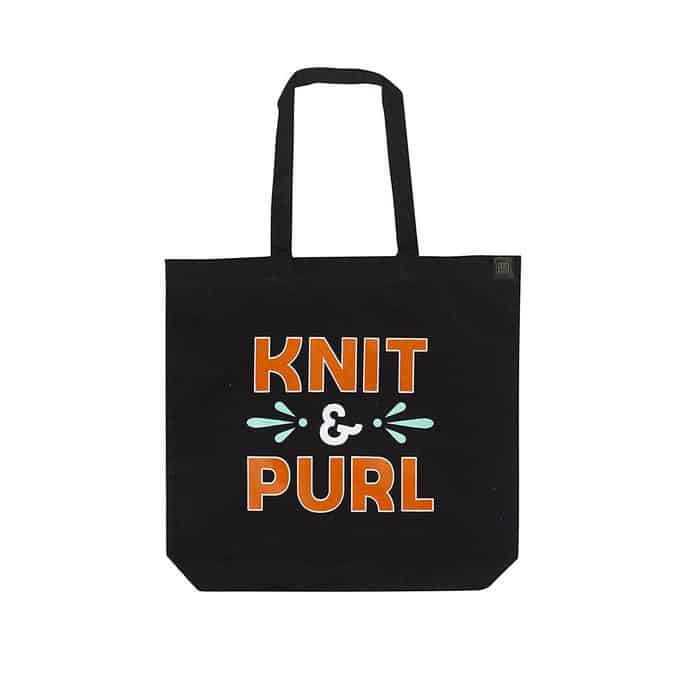 Show off your love of knitting. Love the design of this canvas knitting tote. An excellent canvas bag for knitting items/knitting supplies.
11 Project Bags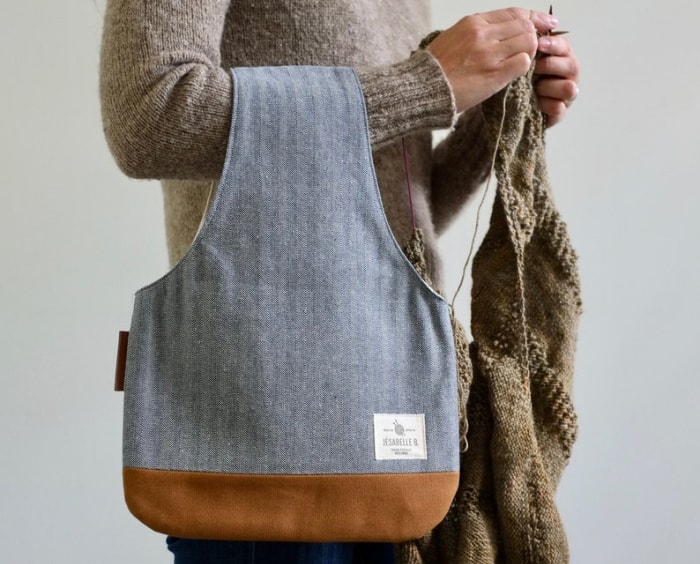 Perfect for knitting on the go. The linen pouch is reversible with beige linen & gray inside with leather tag. The pouch part holds little things while you work, and use this for a knitting travel bag.
12 Knitting Cup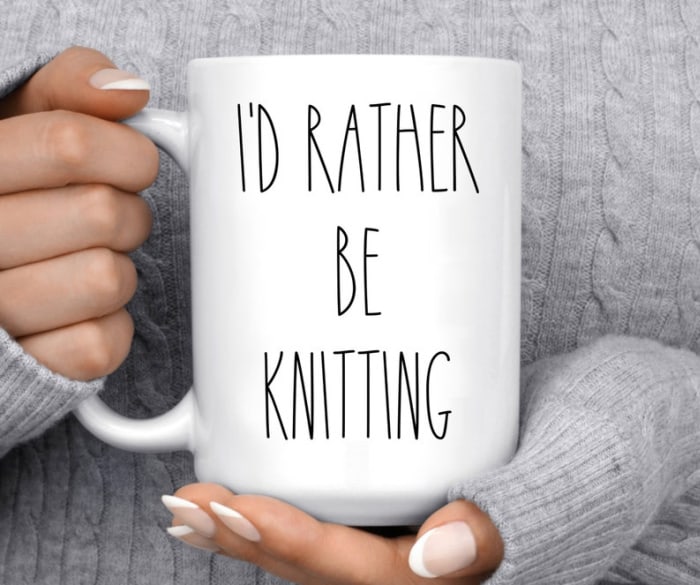 Combine two great things in one! A hot cup of tea/coffee is essential. These mugs bring smiles to a knitter's face. A mug of coffee keeps a crafter knitting longer.
13 Sunstruck Straight Needles Set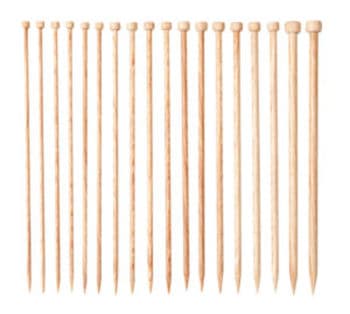 Beautiful laminated birch. These sets are lightweight with sharp tapered points & comfortable. Includes knitting needles in needle sizes. The knitting needle surface is smooth. Every knitter needs beautiful tools. Works beautiful with cotton, wool, alpaca and other fibers.
US 4, 5, 6, 7, 8, 9, 10, 10.5, 11 (3.50mm-8.00mm)
14 Personalized Knitting Needles
For The Extra-Special Touch. Why not choose an Engraved Pair of Bamboo Needles; choose the wording. Have messages on each knitting needle. The seller has excellent reviews and fast shipping. Your Grandma might get a laugh from this kind of gift.
15 Rainbow Trout Yarn Bowl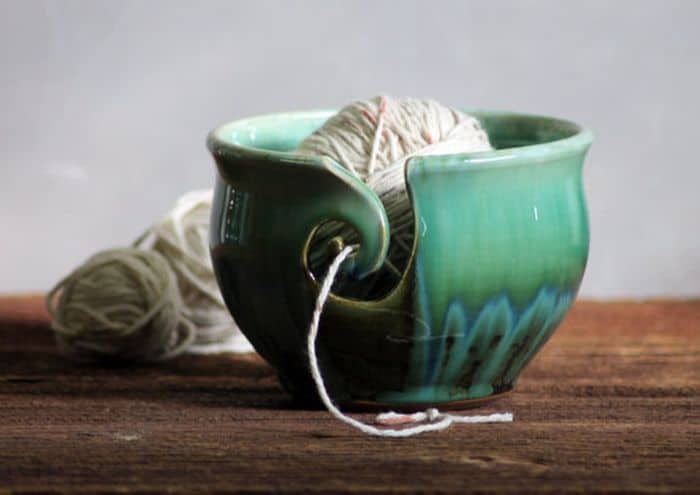 Stop Yarn Balls Running Away. A beautiful ceramic glazed stoneware bowl by Avior Pottery on Etsy. No chasing the ball of wool with yarn bowls!
Protects your beautiful yarn shop wool from curious cats and kids too. She has other yarn bowls in her shop. Another beautiful maker, Leslie Nieto has a gorgeous yarn bowl and knitting caddy. Crafters love the yarn bowls design.
16 Rainbow Stitch Markers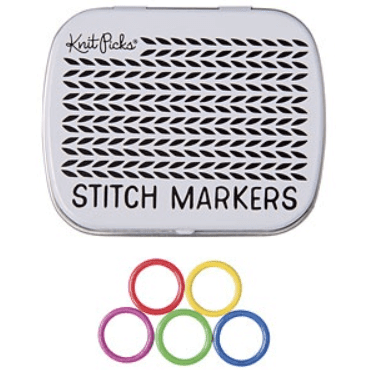 Keep Track Of Projects. Add cuteness to your projects & track rows with these. (Aka stitch stoppers.) A loved one'd find these fun and colorful. Markers for newbies and advanced knitters alike.
The package contains thirty total stitch stoppers (6 of each color – Red, Yellow, Green, Blue & Purple) on a locking clip.
Largest size: US 9.
17 Stitch Counter

Check Price On Amazon
Never Lose Your Row Progress Again! Knitters watch their favorite program and don't lose count of their row or stitches. This row counter makes it much easier to stay in rhythm! A great budget gift.
18 Clover Circular Stitch Holder

Check Price On Amazon
Never Lose Your Stitches. A convenient tool for holding stitches. Gives you security when you put your project down. A stitch marker is great for crocheters and other makers too.
19 Noise-Canceling Headphones

Check Price On Amazon
Block Out Distractions. Perfect for when you don't want to be disturbed like when you're counting stitches. Chill out, listen to your favorite music and knit!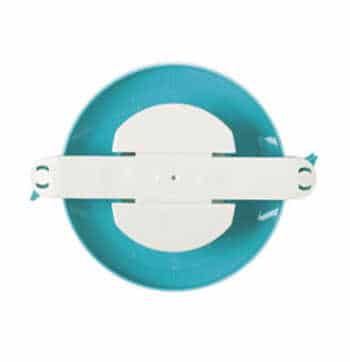 Make Fun Beanies Galore. Who doesn't like extra-large pom-poms on knitted hats? Make large diy pom-poms with excellent results. It works with most yarns.
21 Wooden Knitting Needle Gauge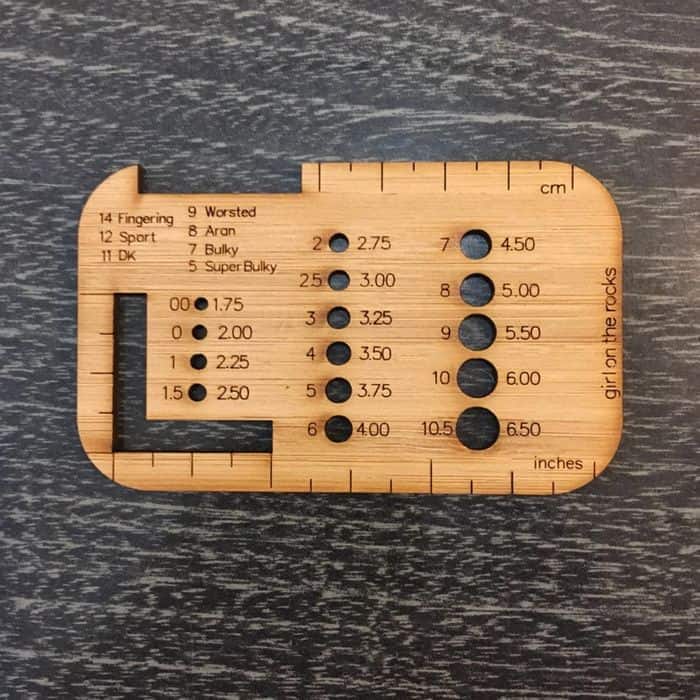 Find Needle Sizes. Every knitter needs one! It makes life easier. The knitting needle gauge's precise holes are perfect for measuring needles. US sizes & metric measurements are etched on each hole.
22 Sock Blockers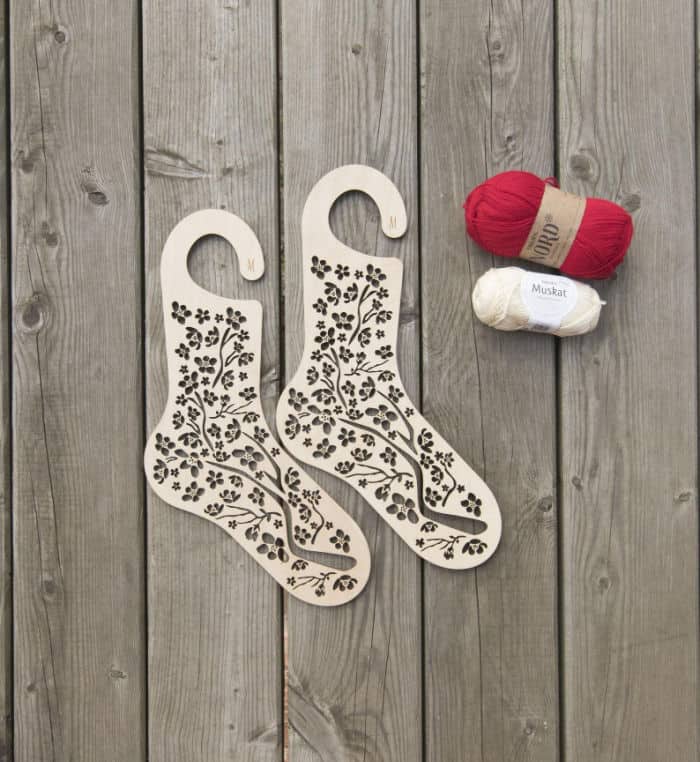 Make Your Socks Shine! Spring wooden sock blockers for blocking knitted socks. Sizing options depending on the socks you knit. See their Etsy store for another version of this great tool.
Darning needles are also a great gift idea to add to this.
23 Cable Stitch Needles

Check Price On Amazon
Perfect For Cable Knitting. The best gifts for knitters who knit cables. These are convenient. The larger ones hold more stitches.
24 Stork Scissors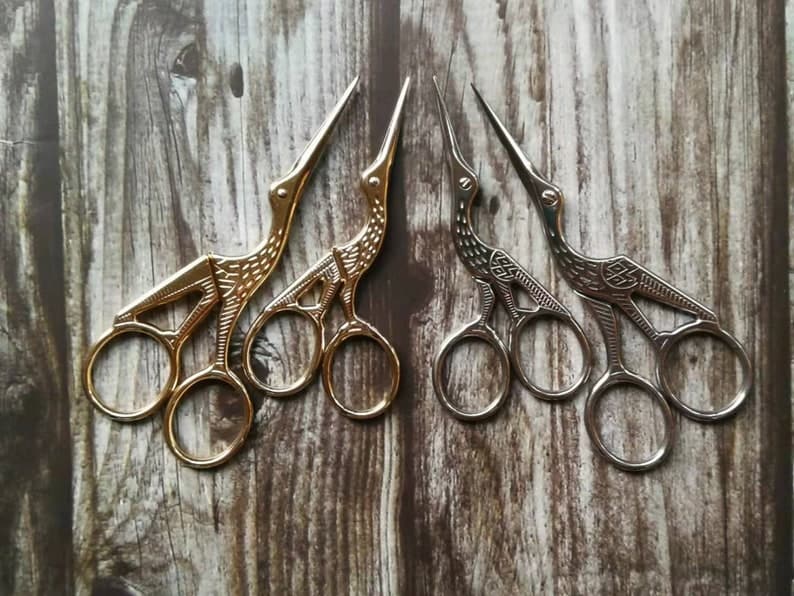 Makes A Simple Task Pleasurable. These sewing scissors brighten the mundane task of cutting loose ends. A good option for a stocking filler or as part of a gift basket.
25 Blocking Set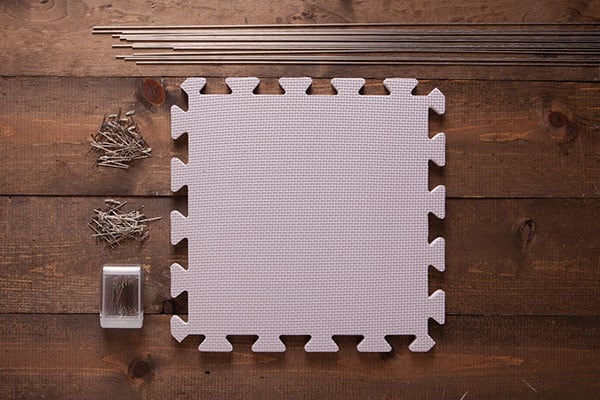 Everything You Need To Block. Knitting tools like blocking mats make a knitter's life easier. They show the true beauty of the techniques of lace or knitted fabric. Essential to relax the yarn.
I highly recommend this set of tools for blocking, perfect for blocking a sweater, scarf or cardigan or lace shawl. Shipping is available for the US, Canada, Australia and the UK.
26 Hands-Free Light

Check Price On Amazon
No More Squinting To See Stitches.
One catchall for seeing intricate work & sharing a room with others. Works well when using a dark ball of fiber. Choose the brightness settings. Goes around the neck.
27 Glow-In-The-Dark Needles!

Check Price On Amazon
In Night, See Clear. Think of events where you can't knit like a movie theater, in bed, on the couch or around the campfire. Now you can! It illuminates your work without disturbing others. Each straight knitting needle is plastic.
28 Stress Relief Gloves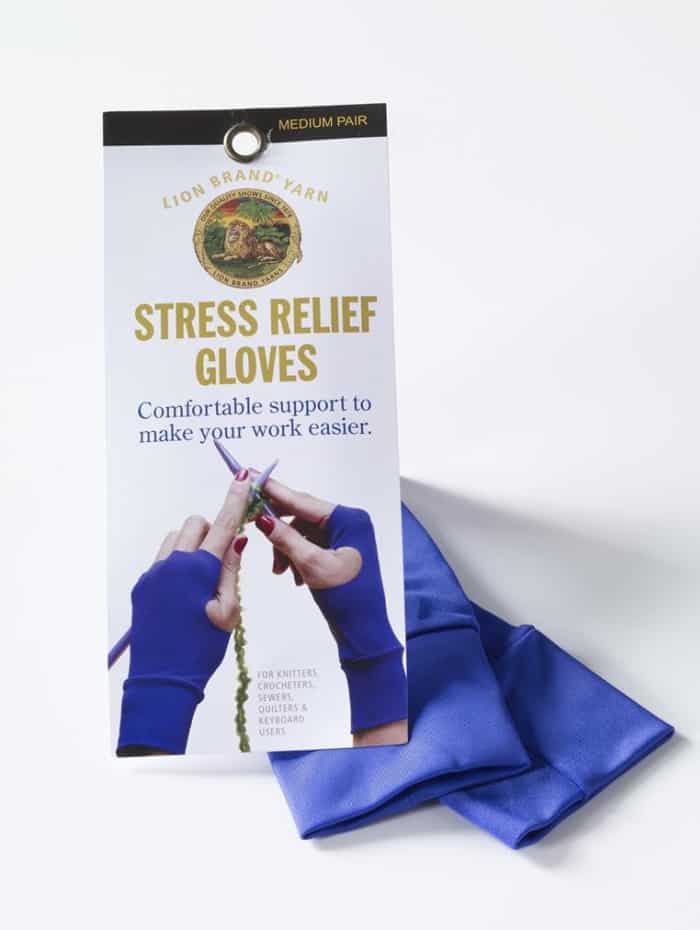 Soothes Arthritic Or Sore Hands. These gloves ease pain & stiffness without restricting movement. Lightweight, fingerless & providing support. Great arthritis gloves for women & men.
29 Dragonfly Brooch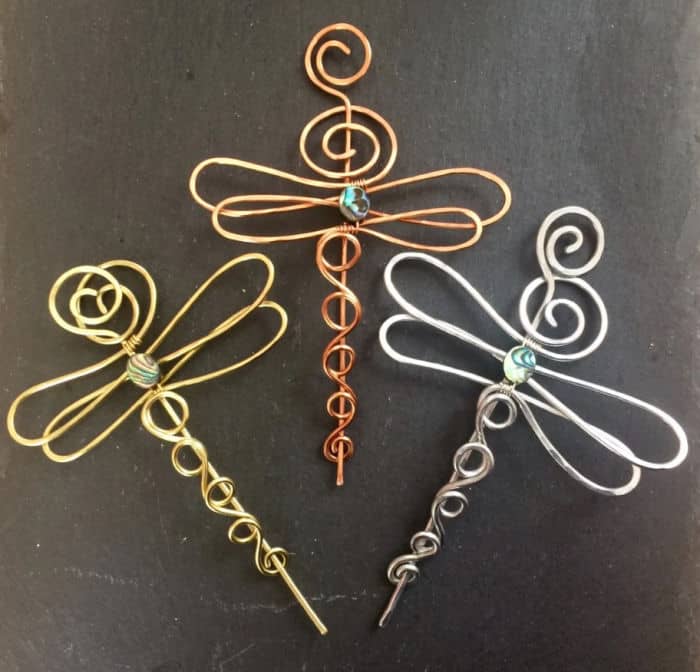 Dress Up Your Wraps. A lovely knitwear jewelry accessory for knitted shawls. These shawl pins are suitable for people sensitive to brass.
30 Enamel Pins For Knitters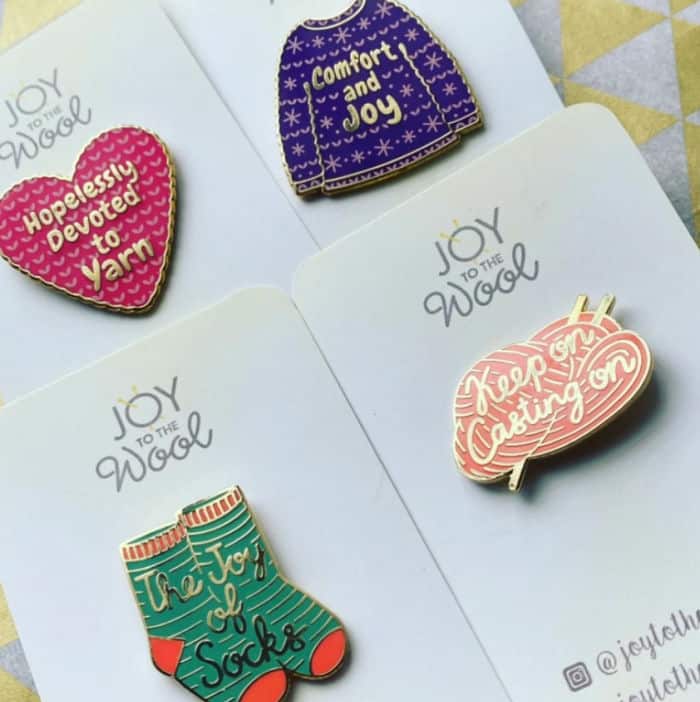 Display Your Knitting Pride. Attach this to knitting bags, totes, a sweater, scarves & knitting accessories. An excellent knitting gift for your knitter friend.
Also great for adding a little style to your homemade knitted gifts or diy gifts for Mom.
31 Snarky Knitting Buttons
Perfect For Having A Laugh. There's always room for 'tongue in cheek' humor. Wear with pride on a scarf or put on your knitting bag.
32 Dragonfly Beaded Stitch Markers

Check Price On Amazon
Add Beauty To A WIP. These mark pattern changes. Slide them on and off of your knitting needles as needed.
Set includes one lead marker with dragonfly charm and eight matching beaded ones. Rings are closed, smooth, snag-free, and have 3 sizes.
A Great Knitting Magazine To Read. Our readers recommend the Pom Pom Quarterly magazines. This publication has knitting project inspiration, other crafts, & covers the four seasons.
34 Knitting Journal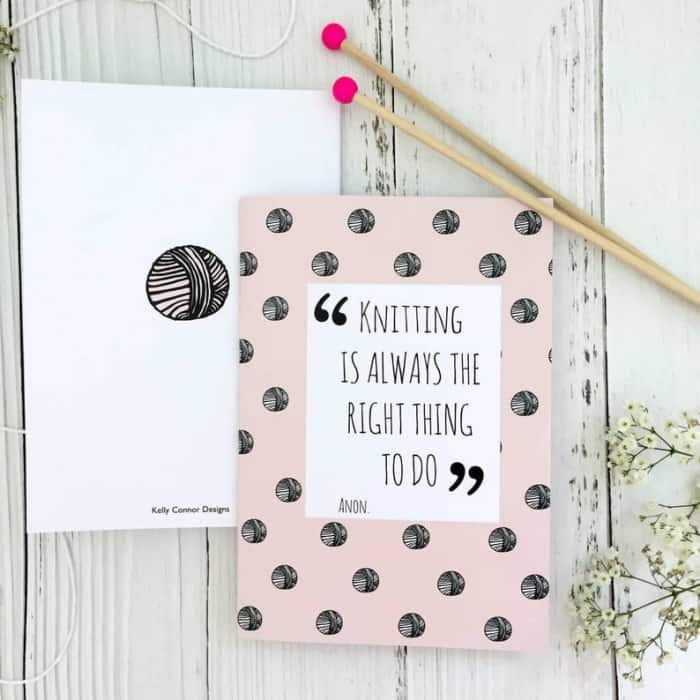 For Your Knitter's Notes. Paper is easy to lose in the mess of any desk! Perfect for knitters to keep their notes, knitting patterns, knitting ideas & inspiration in one organized space.
Super stylish! They're blank, so sketch designs, plan, and stick in photos for inspiration and creations you have in mind.
35 Mini Notebooks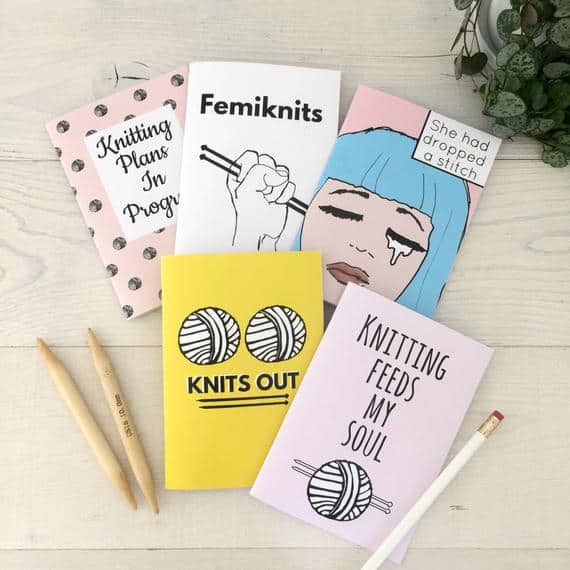 Great Project Tracker. Replace pieces of scrap paper with these! Perfect for the beginner and experienced knitter alike.
Small enough size to stash in a knitting bag and great for jotting down notes and the row you've finished. Five choices of cover designs with a cute flair.
36 Personalized Fabric Labels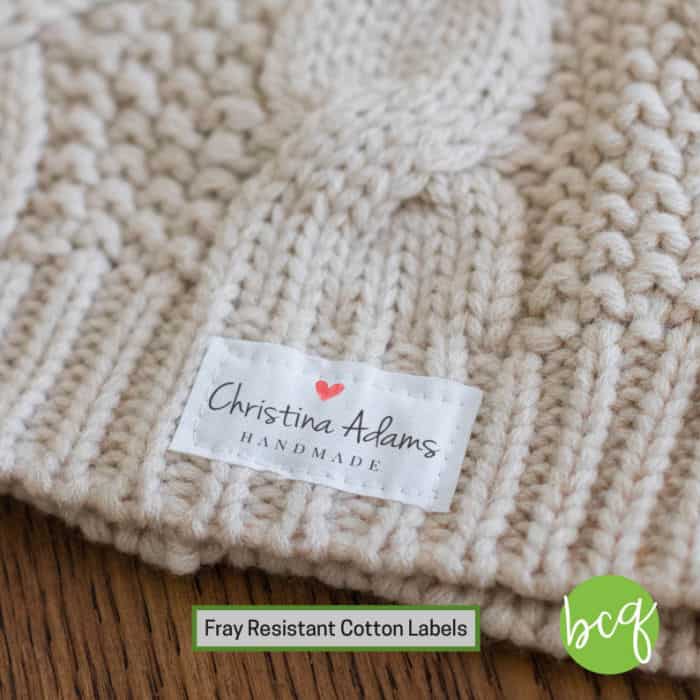 Make Your Mark. Add a name to handmade projects with professional labels.
37 Unique Handmade Yarn Bowl
Add humor to knitting. Made by Sue of SueHarroldPottery on Etsy, this is classy & keeps a ball of yarn from running around. 🙂 Store your notions in it too. Adds to your home decor!
Make someone laugh with these funny gifts for knitters. Yarn bowls with humor. Also great to store crochet hooks.
38 Knitting Poster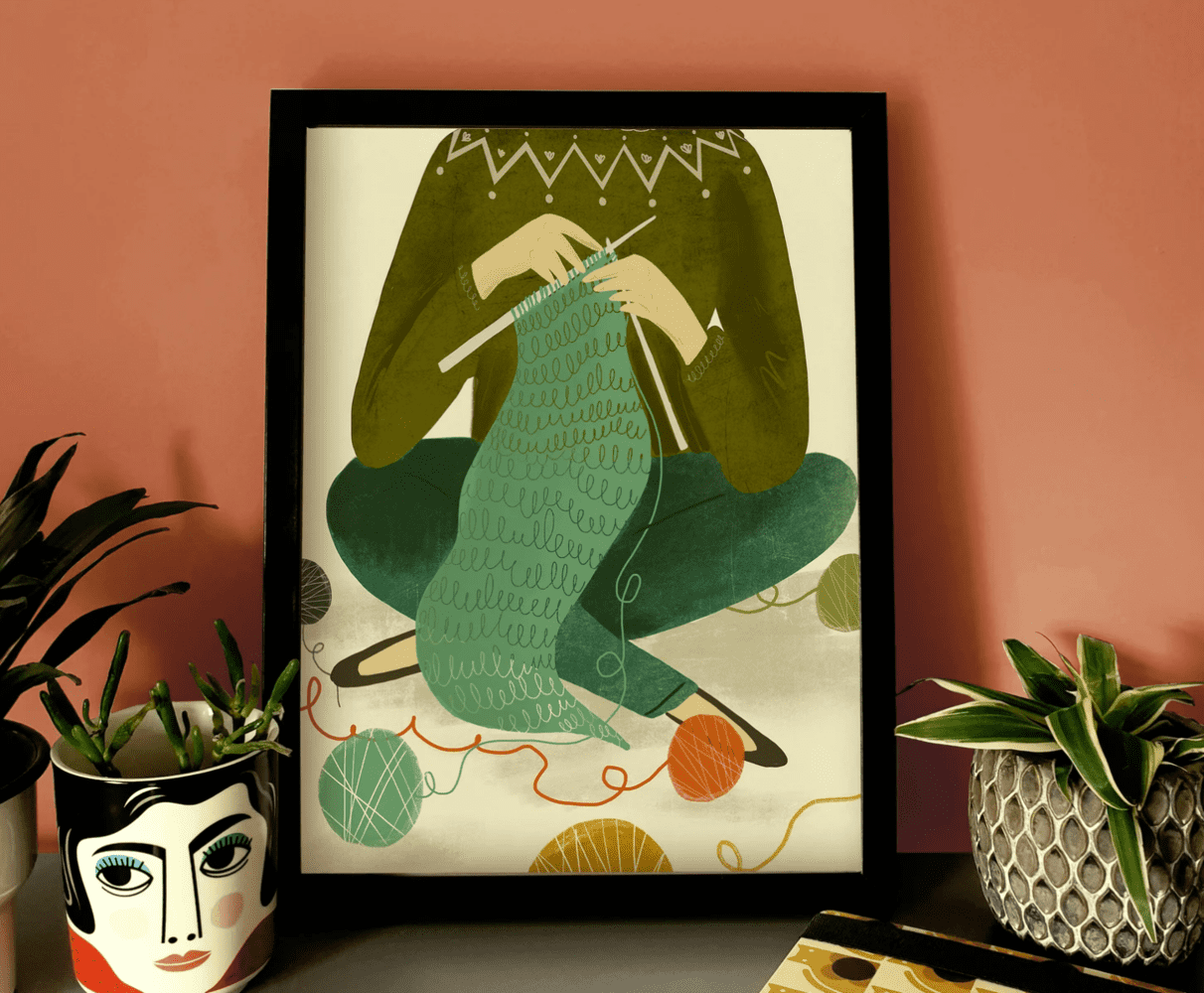 Decorate Your Craft Room. A fun color poster for your wall. A delightful gift for knitters.
39 Knitting Yarn Guide Ring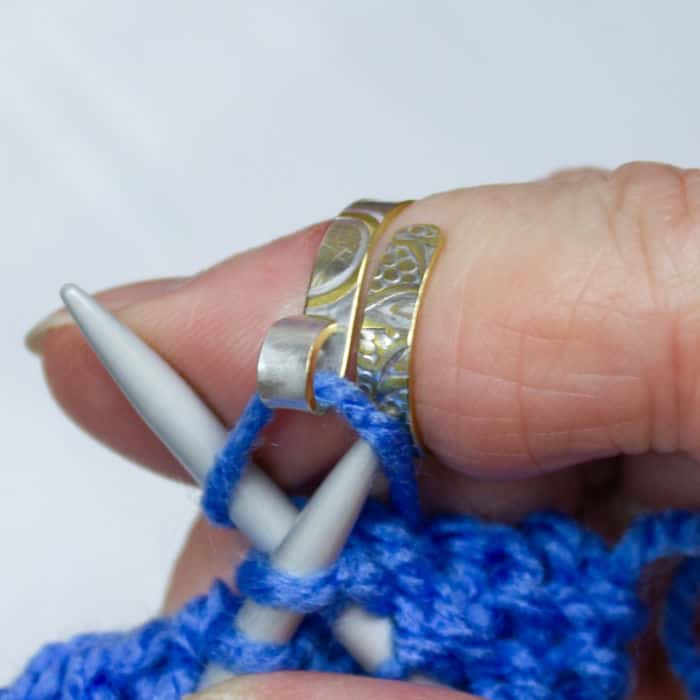 Original knitting ring design by Vera. These rings are fabricated with eco-friendly vintage silverware.
The ring keeps fibers in place for faster knitting or crocheting. It also maintains consistent tension in your project. Available in various sizes. This is one of the best gifts for advanced knitters.
40 Luxurious Mermaid Wrap Kit
Create knitting kits from luxurious fiber & a pattern. Cashmere, Silk, Kid Mohair, Fine Merino, & Baby Alpaca. Great for an experienced knitter. A perfect gift without going to a yarn shop.
41 Chiaogoo Twist Tip Interchangeable Set

Check Price On Amazon
A quality, smooth stainless steel interchangeable set in a knitting needle case. I love knitting with Chiaogoo needles. The part when the tip and needle join is super smooth.
An interchangeable set with a case are knitting essentials.
42 Mannequin Dress Form

Check Price On Amazon
Always Get Perfect Measurements. This knitting-related gift is perfect for the advanced knitter who creates garments.
43 Luxury Yarns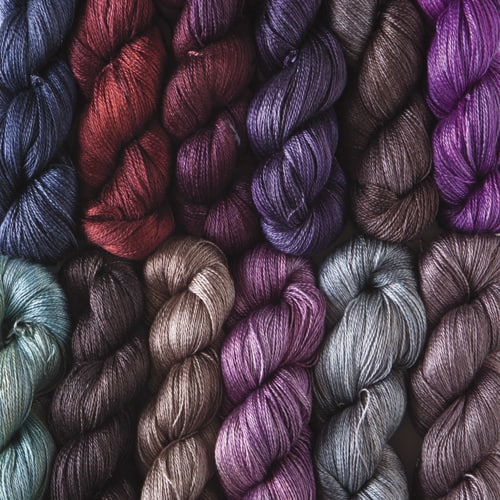 Make Knitting A Truly Luxurious Experience! Luxury yarn gifts like Cashmere, Silk, Mohair, Baby Alpaca, or fine Merino are on a knitter's bucket list.
They're the best gifts for a knitter. Your knitter will adore one of these products from Knit Picks. A gift card is another idea. Not sure what yarn? See my guide to yarn for knitting scarves.
44 Knit Afghan Block Of The Month Club
Annie's Knit Afghan Block-of-the-Month Club is a monthly subscription with yarn & instructions. Create a gorgeous afghan!
They have tutorials for techniques in their patterns. A novice would appreciate this as everything they need is included. If you want an in-depth review of their products, see here.
A Subscription Box Of Yarny Goodness
Have little yarn or prospects of what to make? These monthly subscription boxes has luxury fibers plus crochet & knit patterns. An easy way to make as it includes everything you need.
Pair a gorgeous knitting pattern from Ravelry with the yarn!
Ravelry has a vast collection of digital knitting patterns from fabulous designers. You'll find the perfect one!
From beginners to advanced stitching to learning a new technique, there's something for everyone. This a wonderful knitting community.
Click "Send as Gift" when checking out. (Become a member to access the full site.)
46 Happy Birthday Knitting Card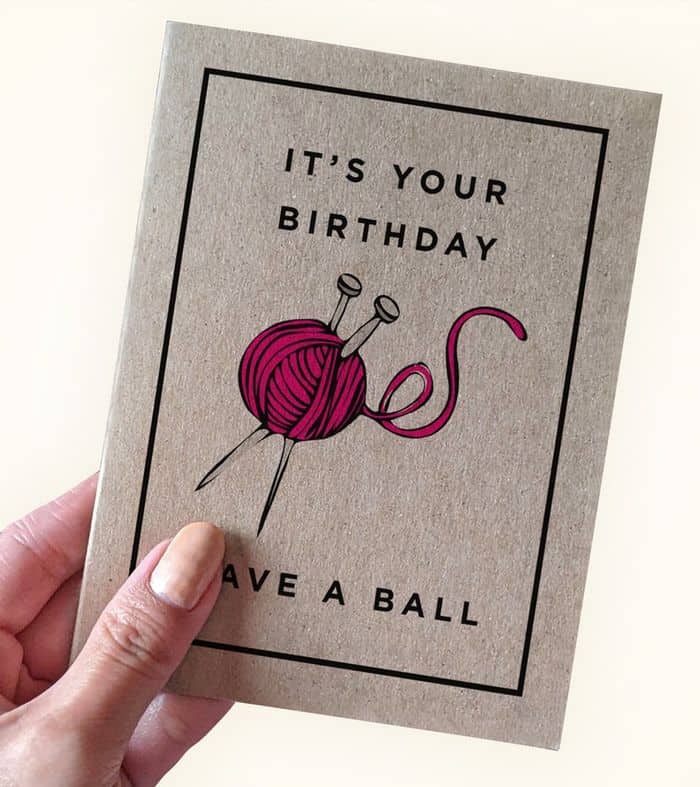 Loved ones would like this card celebrating their passion! Thoughtful presents make experiences like birthdays remarkable.
KraftStreetPaperCo creates unique ones and prints them on high-quality stock. Lots of lovely novelty gift cards too!
47 Cat Butt Coasters

Check Price On Amazon
A Funny Décor Choice. These are hilarious gift ideas for knitters. A great gift for knitters with a sense of humor!
48 Save Our Sweaters Lint Remover

Check Price On Amazon
Keep garments looking fresh. A practical, convenient present for any lover of knitted clothes. Some yarns pill and they're removed using this gadget.
49 Wrist Ruler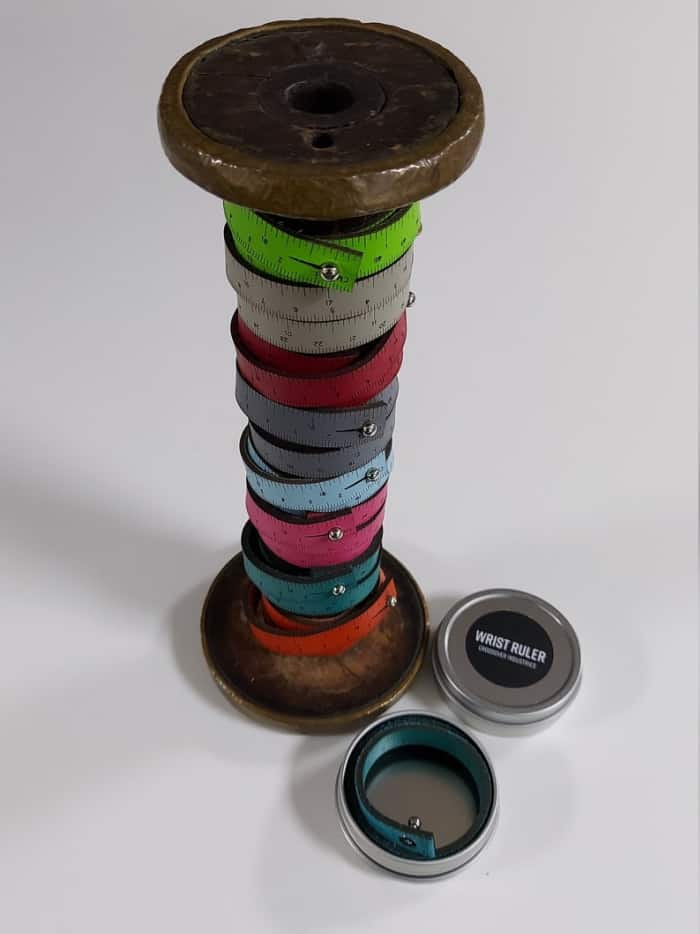 A handy tool in a bunch of colors for measuring your knits. Wear this tape measure on your wrist. Choose a color to suit your gift recipient. Keep track of your knitting measurements.
Check out the knitting gift ideas for your knitter friend. You'll find the perfect knitting gift at Uncommon Goods.
51 CrateJoy Subscription Boxes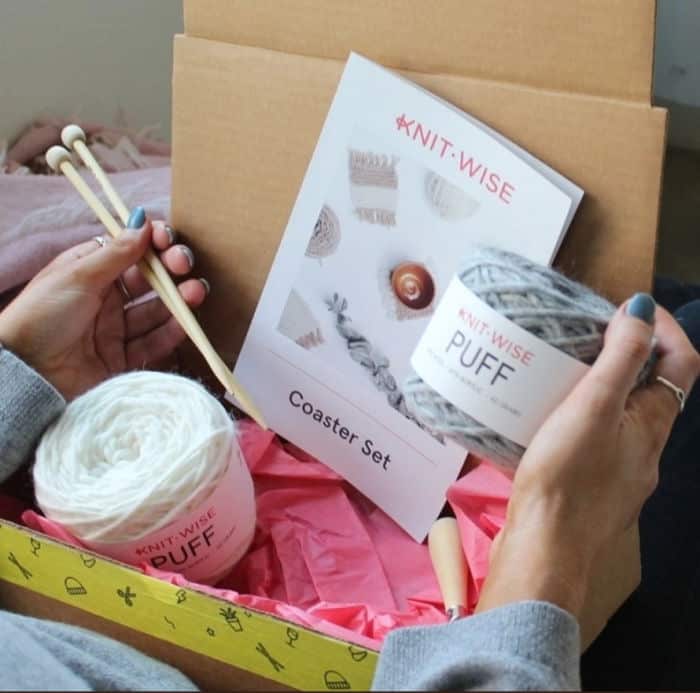 Creating is fun and there's a selection of subscription boxes for makers. Knitting or crocheting is covered.
Select boxes geared toward beginners/experienced knitters. They include yarn, needles, and other tools needed to make their own creation every month.
52 Wool Ball Soy Wax Candle
Handmade, eco-friendly soy wax candle as a yarn ball.
Conclusion
I featured high-quality & unique items in this gift list & guide to knitting gift ideas. I hope you discovered the best gifts for knitters! Also consider a knitting course by Andrea Wong.
Next > Black Friday Yarn Deal
Pin For Later