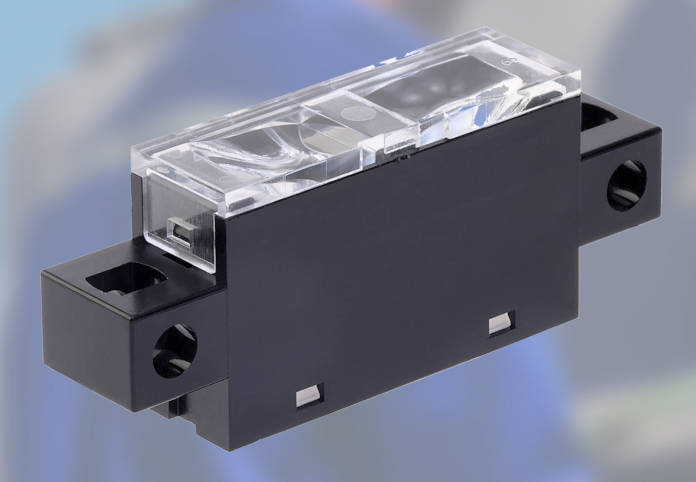 B5WC, as it is called, measures 8.4 x 40 x 15.9mm and detects the colour of objects or liquids 40mm away from its sensing face by reflection from an in-built white LED.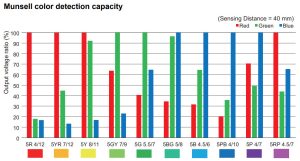 Data output over an I2C interface indicates the amounts of red, green and blue reflected from the sample, from whose ratios the colour can be deduced (chart left, question below).
Widely announced now, the sensor was actually developed a while ago and, according to Omron, has had four years of field tests on the 'Eco-Rich R' hydraulic system of Daikin Industries. "At manufacturing sites, oil contamination is frequently a cause of failure of industrial machinery and hydraulic equipment," said Omron. "Applications range from monitoring of lubricant deterioration in robot arms and elevators, through drinks dispensers, to object detection on production lines."
Power requirements are 5Vdc at 18mA max, and this and data are accessed though a JST SM05B-SRS connector.
Operation is over ambients between -10 and +70°C.
Sampling is every 1ms, with fresh data outputs at this rate divided by the 1 to 50 averaging setting.
Question:
Electronics Weekly is pondering how there is so much red in the last two (right hand) samples of that chart – unless they are purples made from red and blue, rather than single wavelength violets as would be expected on a spectrum. Does anyone know how to look up those Munsell numbers?