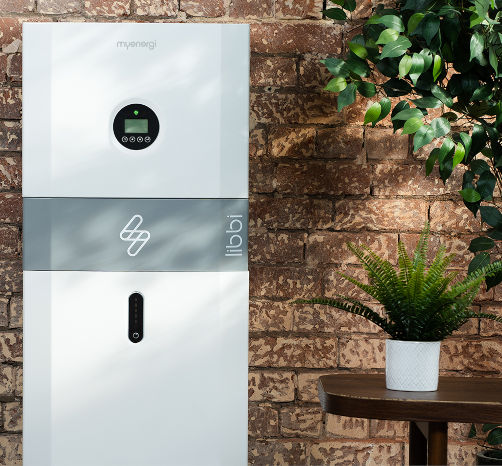 Called Libbi, its top half (see photo) contains a 3.68kW inverter while on the bottom is a 5.1kWh battery, to which three further batteries can be added for up to a total of 20.4kWh. With more than 5.1kWh, the inverter is up-graded to 5kW. The controlled box (top left of photo), is also included.
"Around one million homes in the UK now have solar panels, and as electric vehicles sales continue to rise and the transition to electric heating accelerates, we know that there will be huge growth in domestic renewable generation and demand for battery storage to maximise it," said company chief marketing officer and co-founder Jordan Brompton.
The inverter and battery controller makes decisions about when it provides and when it stores electricity, based on how energy is used and how much is generated by local solar panels. The home owner can select if solar power is stored or sent to the grid; if an electric car is charged from the battery, panels or grid; and select to charge the battery from the grid to take advantage of variable tarrifs through a day.
Some of these facilities require other products from the company, which makes the Zappi solar-sourced electric vehicle charger, Eddi 'diverter' which powers a domestic water heater instead of feeding excess solar into the grid, and a phone-based control app – none of which depend on having a battery for their normal operation. Harvi is another product, which simplifies the wiring of a Zappi with an Eddi.
"Libbi will sit alongside the smart solar diverter Eddi and solar EV charger Zappi, and allow customers to complete their home energy ecosystem, helping them to maximise self-consumption from their own renewable generation," according to MyEnergi. "Unlike other home storage batteries, Libbi will allow customers to prioritise loads as they wish within the myenergi app, for example to avoid the battery discharging automatically when they plug in their electric car or, conversely, to charge their EV directly from their home battery when their Zappi is in Eco+ mode."
Optional black-out back-up for the Libbi battery can power a dedicated circuit within the house during a power cut.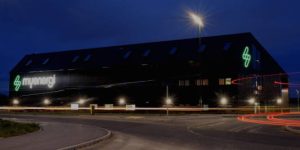 With headquarters and manufacturing near Grimsby in Lincolnshire, Myenergi was founded in 2016 by CEO Lee Sutton and chief marketing officer Jordan Brompton. All of its products are designed and manufactured in the UK.
The company claims that an installation of its Eddi diverter, zappi EV charger and libbi battery can raise the average amount of on-house solar generation that a household consume itself to "closer to 100%", adding: "A 4kW domestic solar array would typically generate around 3,500kWh of electricity per year, enough energy to drive more than 10,000 miles in an electric car, so if more of this energy can be stored and used by the household, it will have significant benefits in decarbonising vehicles and homes."